Bamboo from top to bottom!
Posted on
BAMBOO GIVEAWAY COMPETITION ON OUR FACEBOOK PAGE - CLICK HERE FOR MORE (ends 12th April 2017)
We love our new bamboo dining set by Bimbamboo. It's fun, it's colourful and comes with a divider plate, bowl and sturdy handled- cup. It is made with sterile, naturally organic bamboo fibre and non-GMO corn starch, making it the perfect eating surface for your little ones. It's biodegradeble and fast growing bamboo is an eco friendly product which does not need environment- damaging chemicals to grow. It provides a naturally sterile eating surface, that is free from BPAs and phthalates.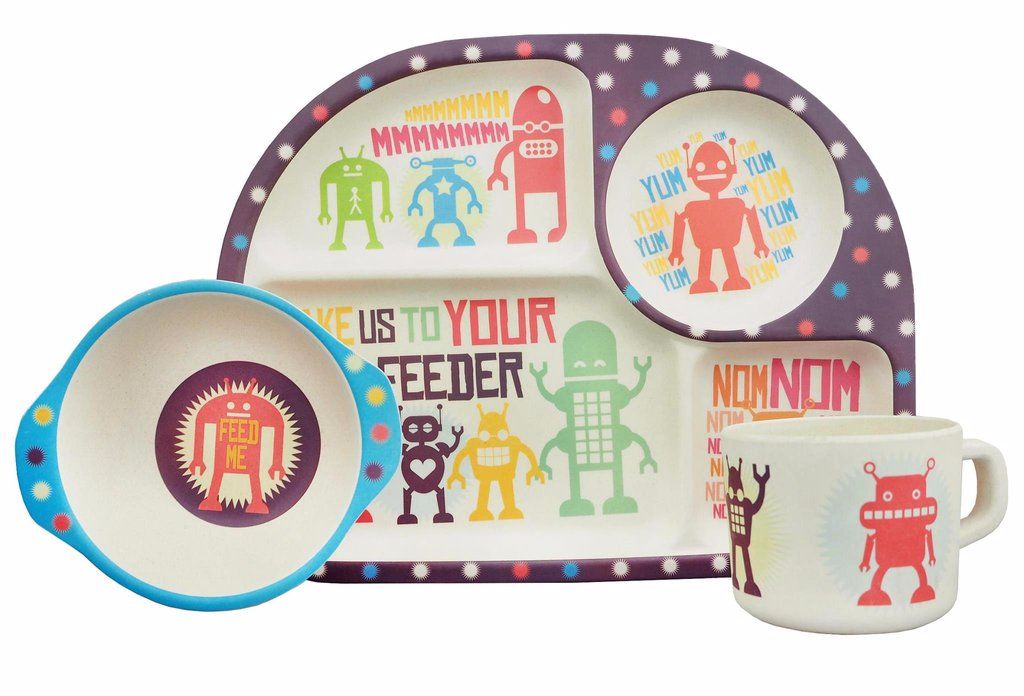 We don't sell this wonderful bamboo toilet paper by Cheeky Panda but we have switched to it in our own home. And it is good! Bamboo is such a great product, we are glad to add more to our range- don't forget we already stock these great bamboo playsuits by Panda & The Sparrow and this 'green' bamboo T-Rex by Everearth.