How to create a sustainable knit, and the benefits of doing so.. Our top tips!
Posted on
Well for starters... If Tom Daley approves then we all should, right?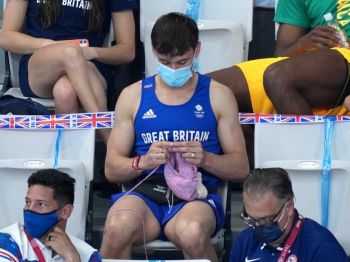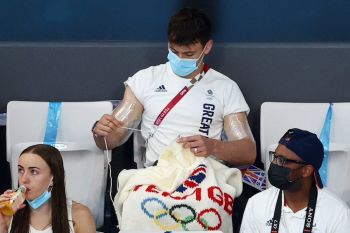 According to a post made by Lifehack.org the top six unexpected benefits of knitting are as follows;
1. It gives you a sense of pride
2. It has the same benefits of meditation
3. It alleviates symptoms of anxiety, stress, and depression
4. It helps improve motor functions
5. It slows cognitive decline
6. It helps prevent arthritis and tendinitis
Their blog post can be found at: https://www.lifehack.org/314247/6-unexpected-benefits-knitting
Here at really Eco Baby we love knitting! We believe it is good for the soul and can be an eco-friendly alternative to buying new products from chain stores. A few of our top tips to ensure your knit is as eco friendly as possible are;
- Ensure you are purchasing organic materials
- Be sure to reuse your materials where possible
- Purchase some bamboo knitting needles to be even greener!
We absolotely love the 'Baby & Toddler Knits' book. Paul Tucker writes this about the Author, Debbie Bliss.
"Debbie Bliss has spent over 30 years building an international yarn and design brand. She is recognised for her classic and contemporary designs and her signature colour palletes. Her yarns (Especially baby cashmerino) are adored by a loving community of knitters. Debbie cares deeply about creating pattern collections that complement the qualities of each yarn she works with and designs which flatter all body types. She is almost the most published knitwear designer, with over 40 books, and was awarded an MBE on the Queen's 2015 Birthday Honours List for her services to hand knitting and the craft industry."
Now if Debbie Bliss can't inspire you to get out there and try it for yourself we're not sure what will.
Lucky for you, Really Eco Baby stocks this well sought after book so you can follow her tips, tricks and instructions and you will be knitting your whole family scalves & jumpers in no time!
GET YOURS HERE: https://www.reallyecobaby.co.uk/ourshop/prod_7498679-Debbie-Bliss-Baby-Toddler-Knits.html