Thank you NapNap!
Posted on
Have you heard about NapNap Vouchers? They are the perfect eco friendly present for new parents. They can be exchanged in loads of different nappy shops and let people choose the nappies that are right for them. Find out more about NapNap Vouchers from the NapNap website www.napnaphq.com
But if you are worried that people might actually really want another pair of pink bootees or teddy rather than this super useful gift (that results in lovely fluff anyay!) I thought I'd reassure you by sharing this. It comes from a mum who recently used a NapNap Voucher:
"Dear NapNap - thank you! I jsut thought I'd tell you: my mum bought me a voucher and it meant I could buy a new set of nappies for my newborn. I have an older child still in nappies so it was going to get a bit tight. I wasn't going to bother - thought I could get by with disposables for a bit tut tut - but the voucher means I am now all sorted. I had my eye on a changing bag too so I was able to treat myself without feeling too guilty. An absolute treat and a brilliant change from the other things that I was given. Of course, I am not ungrateful for those but this was my top pressie."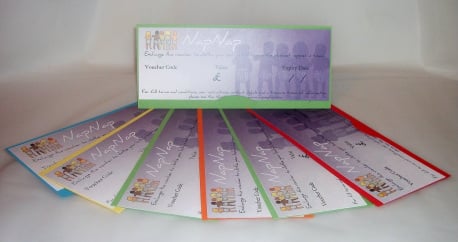 Convinced? Buy a friend a voucher here at Really Eco Baby by clicking here. They start at £5 and any unused vouchers are refunded to the purchaser as credit to be spent here. Nothing to lose!